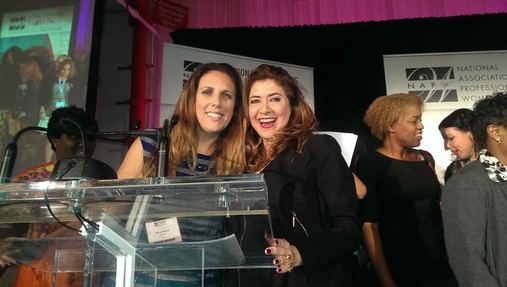 The Miami Chapter of NAPW is excited to announce our strategic alliance with the corporate trainer and recognized National TV Career Expert and Success Coach, Zulmarie Padin.
This new initiative called "ZP Success in Action" aims to develop the personal skills and knowledge that women need to succeed in business today.
"ZP Success in Action" is a high level business education program consisting of workshops for NAPW members, free conferences for the general public, and best practice advice online. To help women manage and grow their careers and companies.
The first program starting Tuesday March 29 sold out in 2 days. Due to the overwhelming response we opened a new series starting on April 12, please link here to get the details and get on board
We kicked off the project live on Tuesday, February 16 at 6.00 pm with Zulmarie's key note: "If you want success, focus on your strengths", during  NAPW's Miami Local Chapter meeting in Lago Mediteranian Restaurant at the exclusive community of Costa del Sol, Doral.