I am ready to Skyrocket! I want to work with Zulmarie…
If you are interested in personally working with Zulmarie, fill out this brief form here.
Zulmarie Padín has been consulting, training, and coaching businesses and individuals over a decade. She has led her clients to double their revenues with meaningful work, get paid what they're worth, start their own businesses, revamp their personal brand and create a life they love.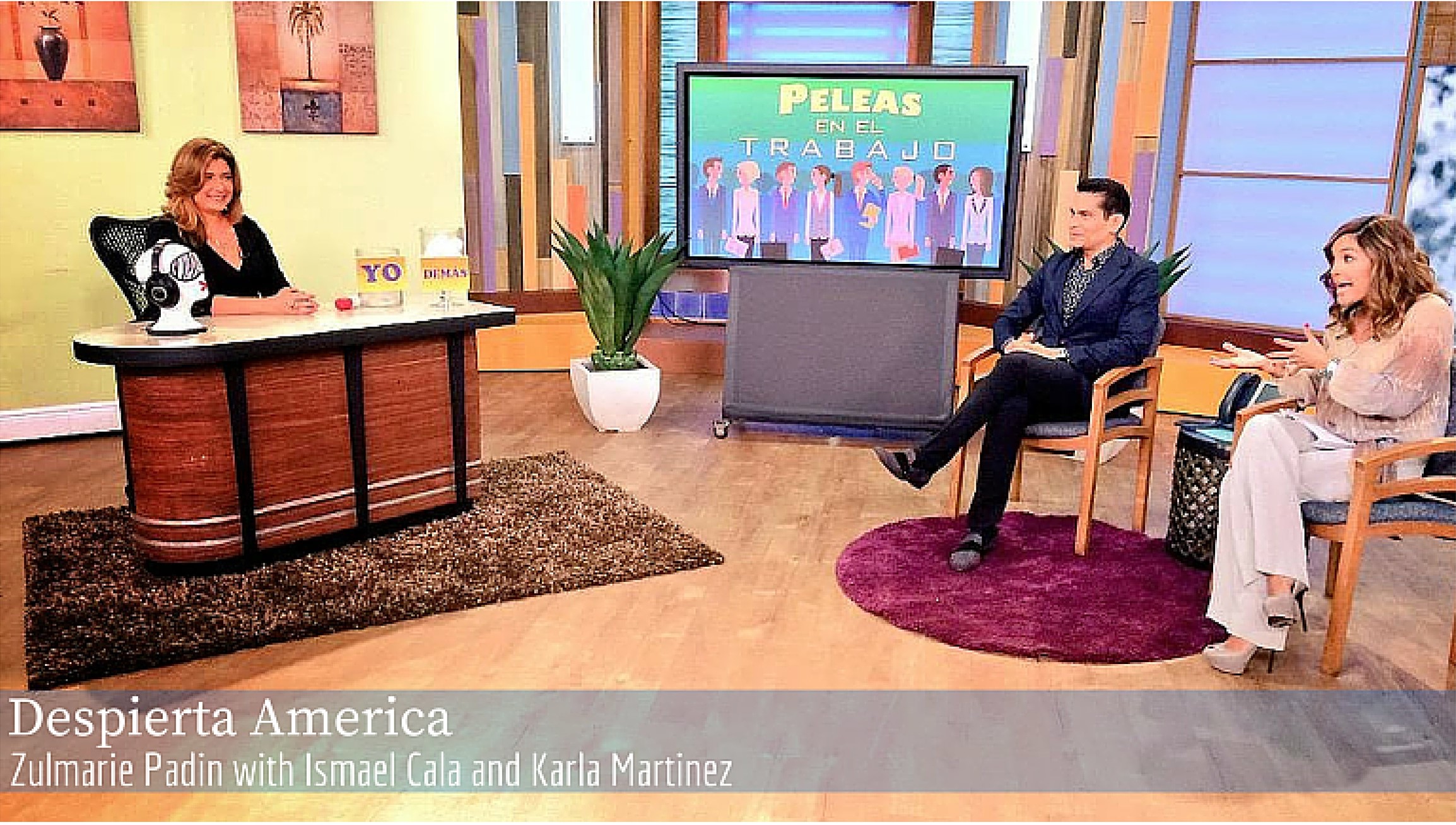 Recognized by Univision as the "Career Expert for Hispanics" in TV morning show Despierta America. In her TV segments she shares tips and tools for career and business success.
What makes Zulmarie the No. 1 choice for Career Coaching, Hispanics and Women?
Her vibrant energy ignites people to take action, and her in-depth understanding of business in a variety of industries guarantees you will get to where you want to be in the shortest amount of time – with the law of minimum effort.
ZP was born and raised in Puerto Rico, from where she moved to build a successful career in NYC. Her multinational perspective from working worldwide sets her apart, as a thought proving leader who's always ahead with the trends.
Zulmarie's heartfelt commitment to women's success inspired The National Association of Professional Women to form a strategic alliance with her in 2016.  The result "ZP Success in Action" a high level business education program to help women manage and grow their careers and companies.
Today she prefers working with a select number of like minded women on a private coaching basis, or in her VIP workshops.
ZP is located by the Biscayne bay of Miami, only 15 minutes away from Miami International Airport, and she is available to travel for consultations, speaking and training to New York, Los Angeles, Barcelona, Madrid, London, Berlin, Abu Dhabi, Dubai, Sydney, and Milan.